Orphans in India receiving shirts from UK children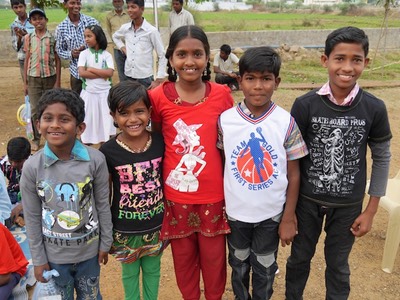 As a charity, your giving is vital to us as we support some of the world's most desperate and poorest people. These people are in real need of food, medical care and the very basic necessities of life. On a daily basis they struggle against poverty and illness. Your gift will make a massive difference to their lives.
Donate now through Just Giving or BT My Donate
The best and easiest way for you to give to Eagles Wings is through JustGiving. Click on the button below and follow the easy steps. JustGiving also collects Gift Aid for UK tax payers and the money is transferred directly into our bank account.

You can give in £ Sterling, $ US dollars and € Euros through this link. The second screen gives you the option to change currency from UK £s.
Organise your own Eagles Wings fundraising event through Just Giving or BT My Donate
Click on the button above or below and follow the instructions. This takes you straight through to the Eagles Wings event page, and you can add your own fundraiser to support the charity or a specific project of your choice.

Gift Aid for tax payers
If you are a UK taxpayer you can make your gifts worth 25% more. For every £10 donated, Eagles Wings can claim an extra £2.50 from the Inland Revenue, making your gifts worth even more to the communities that we support. Download Gift Aid Form
What about other kinds of gifts?
Gifts of clothing and used goods in the UK are often more costly to ship than to buy locally. Our volunteers always travel with a full baggage allowance and where possible we take advantage of the goodwill of airlines to increase our weight allowance for charitable purposes.
Specialist goods such as medical equipment, laptops (for education), wedding dresses etc can be taken by arrangement. We are keen to support local businesses and enterprise in the nations in which we work.