The initial work of Eagles Wings began in Kenya and soon afterwards flowed into Uganda in East Africa. Those countries remain our primary focus with two large projects currently being supported there. 
Other countries with which we have been involved in providing humanitarian aid include South Africa, Mozambique, India, Russia, Ukraine and latterly Nepal. Grants normally target specific projects, schools, orphanages, remote tribal groups and communities where we have somebody known to us who can manage the funding properly.
Bruce Oliver has generally been at the forefront of such requests for funding and has travelled widely to make sure that money is used wisely and for its said purpose. Although not a large charity, aid has been targeted at vulnerable groups and over the 11 years of operation has made a significant difference to children, families, street kids, mothers and babies living in gloomy conditions with little hope of escape.
Eagles Wings has developed an extensive library of photographs and videos which give evidence of UK grants and aid that has got through and made a difference.
Kenya
Street children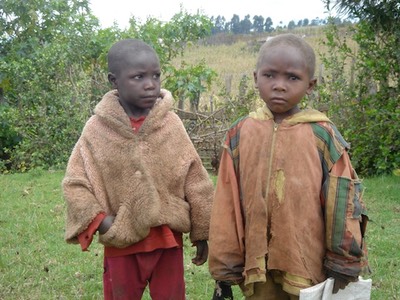 Our first joint project in Kenya began in Elburgon, where Eagles Wings financed the construction of a home for 40 girls who were at risk from abuse. Click the above tab for the full Elburgon story with pictures. This has further developed over the last few years with the purchase of 4 acres of farmland to develop self sufficiency and reduce monthly bills. A purpose built greenhouse was erected on the farm in 2014 for the production of tomatoes and capsicum. 
The charity took an active role in providing basic assistance such as food, clean water and blankets and tents to many displaced people after the tribal conflicts of 2008 in the Eldoret and Burnt Forest areas. This was enabled through known contacts and direct feedback from the camps set up by the authorities.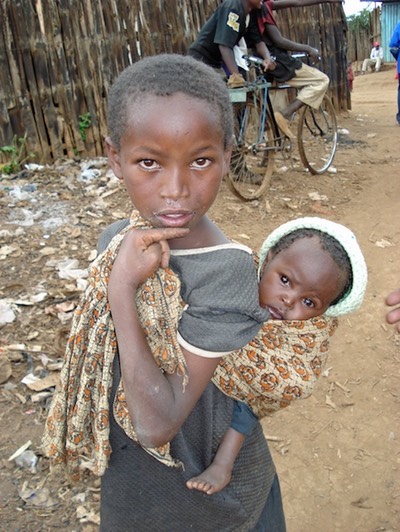 Local projects have been supported over the years in Kapsabet, Nakuru, Mombasa and Kericho.
Latterly, a water bore hole has been repaired and refurbished, and assistance given in Lokichoggio amongst the Turkana people, right up in the north of Kenya. This region is very deprived with harsh weather conditions. Sustainability in such places is very challenging, and with a limited support base from which to make grants, and cultural traditions which are deeply entrenched, a long term and workable plan at the moment is elusive.
Uganda
Nsambya school - old classrooms in foreground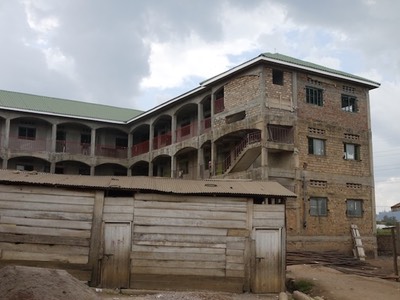 Shortly after Eagles Wings was established as a charity, an invitation was received to see the work being done in a slum area to the South of Kampala, Uganda. Based in Nsambya, our partner Paul Kinataama, introduced us to a community suffering extreme poverty, no fresh clean water and no educational facilities for poor children. 
As it is today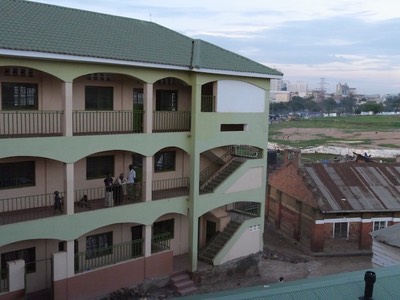 Many Eagles Wings supporters took on board the payment of monthly school fees between £15 and £20 to support a fledgling school based in the middle of the community, and still many years later continue to do so. The school in Nsambya has been a great success story, and other charitable groups have partnered with Paul and Eagles Wings by building a health clinic, putting in running clean water, a dental practice, and providing education to young children who would never have been able to go to school.
A number of these children have their school fees paid from the UK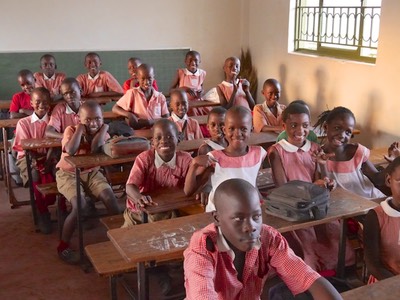 A new direction for Eagles Wings took place in 2010 when Sharon Oliver, wife of trustee Bruce Oliver, was deeply affected by the conditions of women and children during childbirth in Nebbi, to the North West of Uganda, close to the Congo border. You can click the above tab to read about that project which is a major part of Eagles Wings finance and support in the last few years.
Other projects have been supported for community centres, health initiatives, a street boys project, mobile health clinics and refugee camps in Ntungamo, Mbarara and Adjumani districts.
India
Yelambakkam childrens centre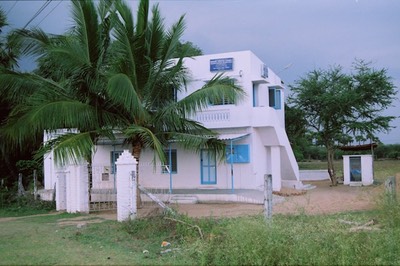 Eagles Wings was a primary funder of four acres of land and the building of a purpose built childrens centre in Yelambakkam, inland from Chennai (Tamil Nadu state) after the terrible tsunami of 2007. Together with a local partner on the ground a home was built for up to 200 children, many of whom lost one or both parents in the tragedy. Trustee Bruce Oliver, visited soon after and was able to target assistance quickly to the children and helped develop a long term care solution for children who were aged 5 to 14 years old.  This work has now passed to other charitable institutions and Eagles Wings withdrew its partnership from the project in 2013.
Eagles Wings paid for electricity to be connected to this school in Gopalpet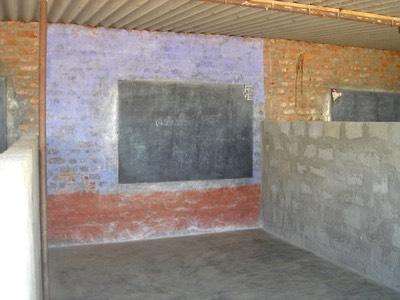 Bruce is a regular visitor to Telangana and Andhra Pradesh  states and has visited many orphanages and projects running in remote rural villages over the last 15 years. Support is directed to sustainability projects encouraging local participation such as agriculture, sewing, weaving, fishing, cooking, ironing and the provision of bicycles and tricycles for work purposes.
Projects have been supported in Hyderabad, Chennai, Gopalpet, Chittoor, Chirala, Kallur and Khammam, and villages near to these centres.