Eagles Wings was formed as a charity in 2004, following the sale of Bruce Oliver, the founder's, business interests.
Bishop Mark Kariuki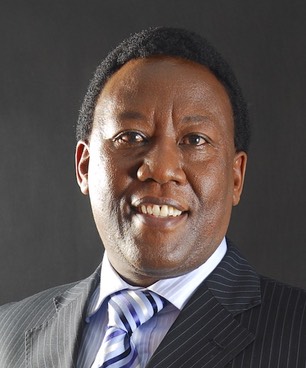 Bruce first visited Kenya in 1993, with his wife Sharon and three young children. He realised that so much could be done with relatively little and that a simple hands on approach, and by direct grant making to mobilisers and trusted partners on the ground a huge difference could be made to the lives of those who are living in very difficult circumstances.
Elburgon Girls Home and new extension 2015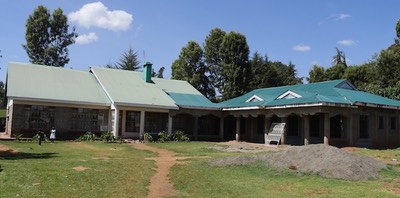 He partnered with his friend Mark Kariuki in Kenya, who later became a Bishop of his denomination, and together they devised a plan to build a home for 40 vulnerable girls living in a slum area called Kasarani near Elburgon town. Mark was born there and lived in desperately poor circumstances as a youngster. He had always dreamed and prayed that one day he could put something positive back into his home community and see change.
'Changing Lives for Good' became the slogan of Eagles Wings, and that first project, which is still alive and flourishing in Elburgon, was an example of what could be achieved with a good partnership, trust and transparency.
Eagles Wings has three trustees in Bruce Oliver, Archie Gilmour and Frank Ferrett and they have a good mix of practical skills, enterprise, finance, governance and charitable work, and perhaps above all 'get up and go'. Bruce is the primary visionary and has directed the charity into specific work and projects in Kenya, Uganda, Mozambique, India and Russia over the years.
All the projects have local partners who understand the ethos of Eagles Wings. Reporting back on grants, accountability, transparency, evidence of money spent, photographs and video have become a hallmark of the charity since its inception. Thats not to say that there aren't challenges!
The choice of partners and projects in regions known for instability and corruption requires extra wisdom, tolerance and x-ray vision! We do our best and looking back, genuinely feel that we have something to show for our work.